Details
Written by
2018-2019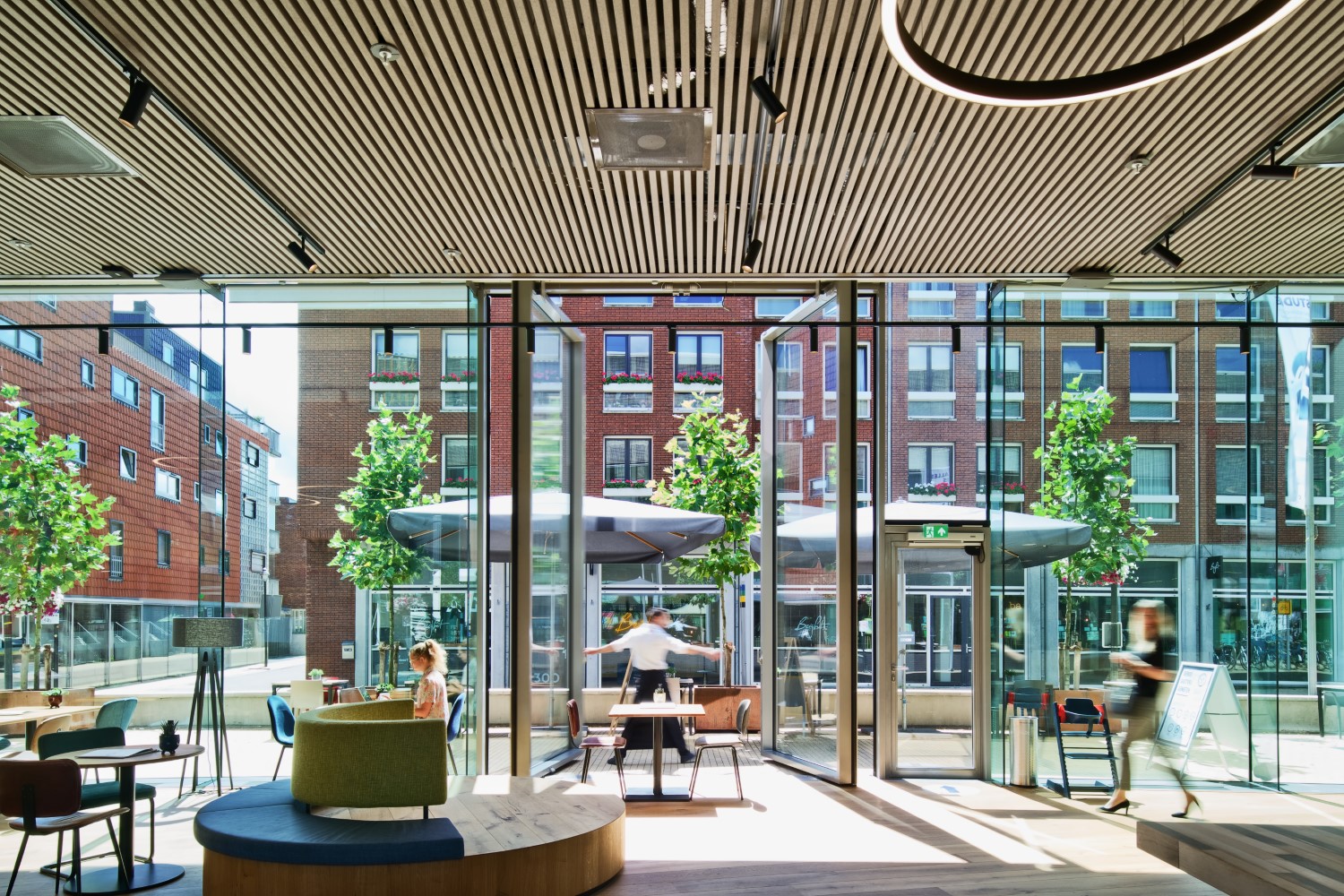 CODA café, Apeldoorn (2018-2019)
Team: Herman Hertzberger, Dafne Wiegers, Jeroen Baijens, Rebecca Petrani, Harm Freymuth
Advisor: Herman Hertzberger
In museum CODA, a café has been created as a living room for Apeldoorn with a few effective interventions: two gigantic doors in the glass facade, a floor at street level and an interior in which the target group feels at home. This target group consists largely of 'advancers': these new elderly are one of the most important groups to take into account in the coming years. The new café is therefore very busy.
CODA café has two terraces: on the street side and on the garden side. The huge doors in the glass facades give access to the terraces, and when the doors are open, the inside also feels a bit like outside.
The new CODA café is not only a place to grab a quick cup of coffee before you go through the museum, but it will be also a destination in itself. A special place for a nice lunch, a drink with friends or just to enjoy reading in the cozy atmosphere. With two terraces there is always a perfect spot in the sun.
"CODA consists of 'places' that are open to many different activities and functions." Herman Hertzberger
Address
Vosselmanstraat 299, 7311 CL Apeldoorn
Gross floor area
350 m2
Client
CODA / municipality of Apeldoorn
Collaboration
Structural engineer: Alverink-van Schieveen
Installation consultant: Willems technisch adviesbureau

Building physics consultant: dGmR
Project management: Avenir Projects
Main contractor: Linthorst Bouwgroep Apeldoorn

Interior design: COSTER Design Services
Photos