Details
Written by
1967-1970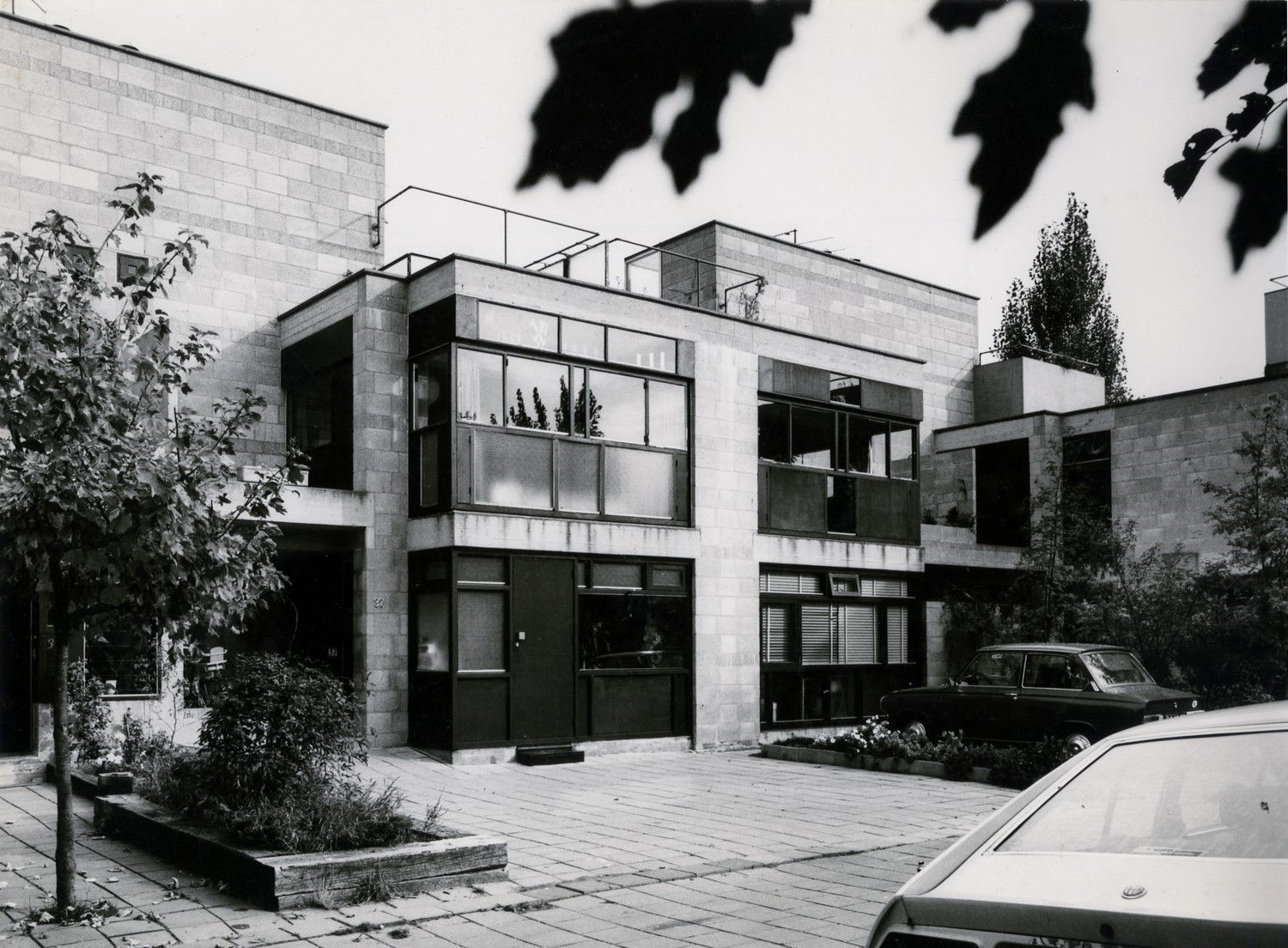 Diagoon experimental housing, Delft (1967-1970)
Herman Hertzberger
The idea determining the carcass houses, 8 prototypes of which have been built in Delft, is that they are in principle incomplete. The plan is to a certain extent indefinite, so that the occupants themselves will be able to decide how to divide the space and live in it, where they will sleep and where eat. If the composition of the family changes, the house can be adjusted, and to a certain extent enlarged. What has been designed should be seen as an incomplete framework. The skeleton is a half-product which everyone can complete according to his own needs.
The house consists basically of two fixed cores with several different half-storey-high levels constituting the living units, which can accommodate a variety of functions: living, sleeping, study, play, relaxing, dining etc.
In each unit i.e. level a part can be partitioned off to make a room, the remaining area forming an indoor balcony running along the entire living-hall (void). These balconies which can be furnished according to the tastes of the individual members of the family, together constitute the living area for occupants. There is no strict division between living area and sleeping area (with the imposition of 'going upstairs'). Each member of the family has his own room as part of the large communal living space.
This plan represents an attempt to get away from a number of persistent stereotypes which still dominate housing today.
Address
Gebbenlaan 38, 2625 KB Delft
Photos
Beton Verlag, Willem Diepraam and Johan van der Keuken