Details
Written by
2010-2014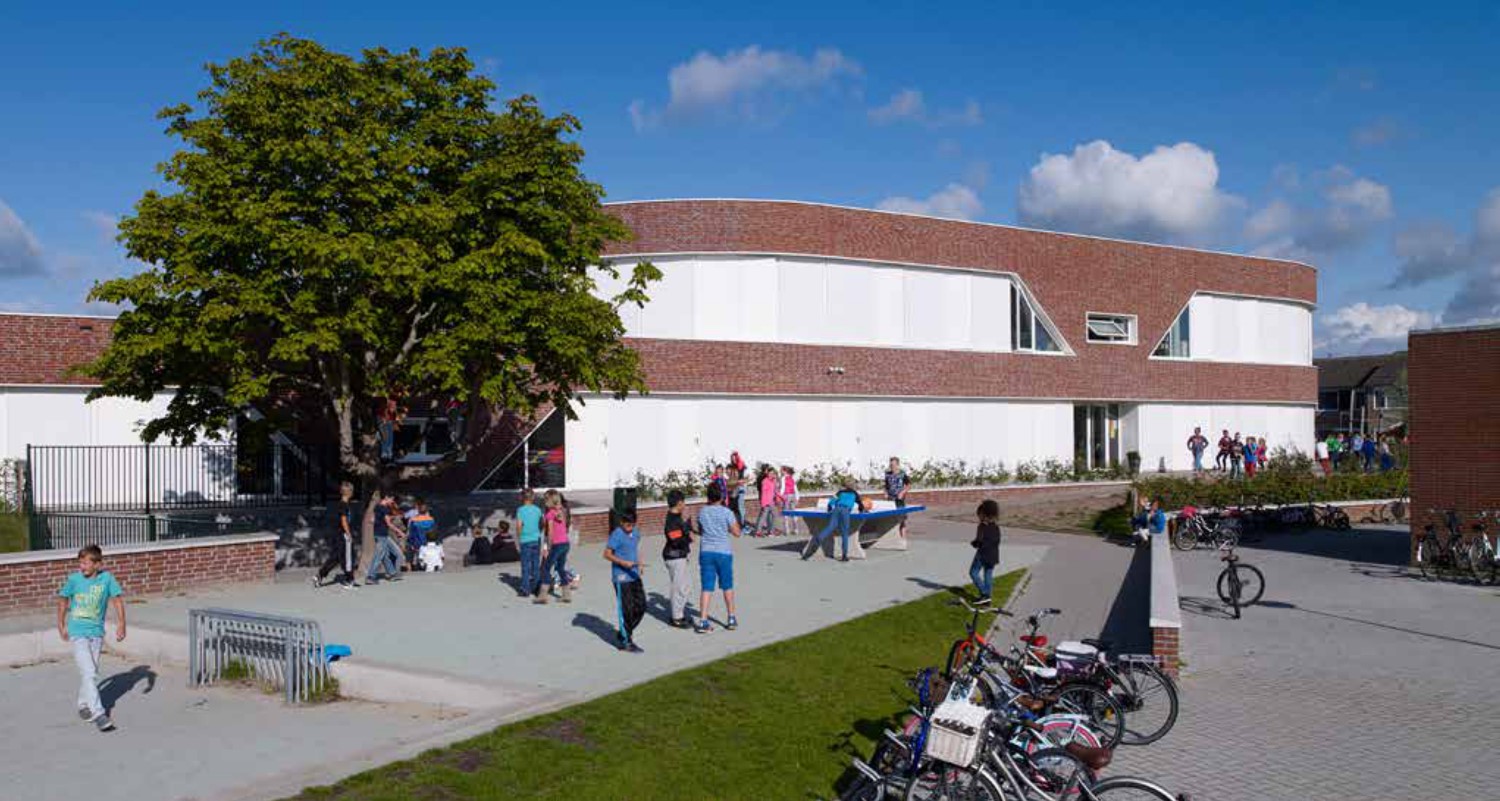 Extended school Opwierde, Appingedam (2010-2014)
Herman Hertzberger, Harm Freymuth, Jop Voorn, Laurens Jan ten Kate, Patrick Fransen, Stephanie Lama, Reijer Pielkenrood, Ivo Brandes, Bilal Karaburun
The extended school Opwierde in Appingedam, together with the residential care housing, also designed by AHH, is the completion of the facility level "The heart of Opwierde" in this neighbourhood. Both projects are designed as detached unilateral buildings situated in the green environment.
The school has been designed as a Total Engineering assignment.
Read more about extended school Opwierde in this article from Wienerberger (Dutch only).
Address
Wethouder Olthoflaan 4b, Appingedam
Gross floor area
5.650 m2
Client
Woongroep Marenland
Photos