Details
Written by
2011-2014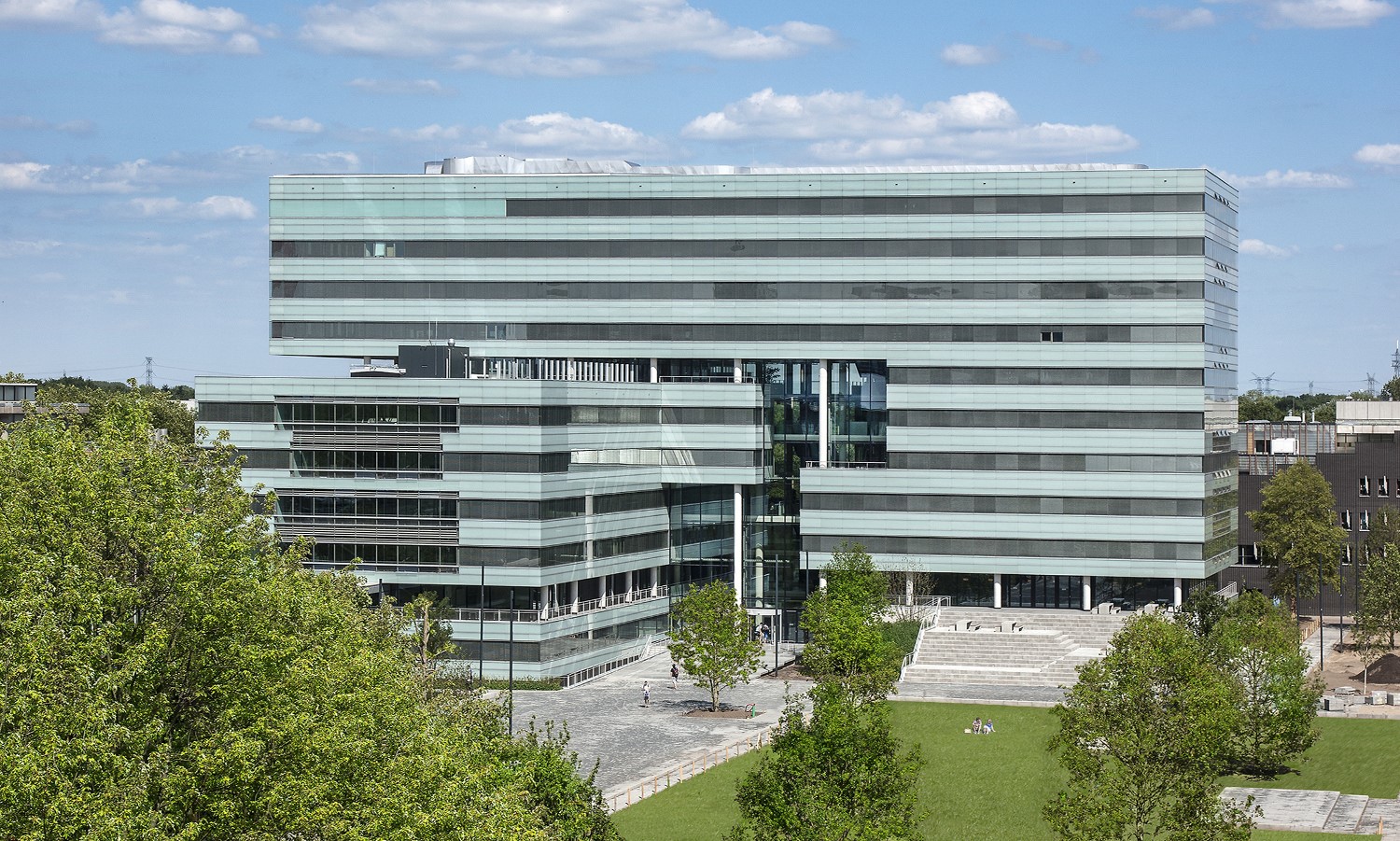 Faculty of Applied Physics and Electrical Engineering, Flux, Eindhoven University of Technology (2011-2014)
Herman Hertzberger, Laurens Jan ten Kate, Harm Freymuth, Maartje Nuy, Paul van Dijk, Oscar Backus
Building Flux is the second building in the project Campus 2020. Campus 2020 is a campus where all the faculties and student services are concentrated on a long, car-free, green carpet. Flux finishes this green zone. The building houses the Departments of Technical Physics and Electrical Engineering. The location is situated on the part of the campus with lower buildings that differs from the part around the main building and the building Vertigo that has a much more pronounced character. Because of its height Flux creates a more balanced campus where height accents in the green are decisive. The building is connected to the two adjacent buildings, Gemini and Cascade/Spectrum, with walkways on the first floor.

Entering the building, one is surprised by the spatial layout of the interior space, where intercommunication is a central theme. A spacious outdoor staircase connects the restaurant on the first floor with the green carpet. With 26000 m2 Flux is one of the largest buildings on campus. Mr. Van Ham, a member of the Executive Board, in his opening speech was speaking of 'our new flagship'. Once inside, however, the size of the structure is not too overwhelming as open and enclosed workplaces alternate. The various functions are organised around two central atriums. One of the most striking aspects of the building are the aubergine coloured open staircases in those atriums, with round openings like portholes that give the interior character.

Flux houses among others laboratories, practicum rooms, offices, lecture spaces and a bicycle storage room for a thousand bikes. In addition, there is a small supermarket on the ground floor. This building with its many laboratories with complex requirements and appurtenant structural and installation technical conditions not only technically meets the highest criteria but also provides space for open education, research and meeting. All this comes together in one building.

In this faculty great attention is paid to sustainability. The implementation calculation of the EPC is 0.605 which is very low for such a building. In the design phase the future placement of PV cells and other energy-generating elements was already taken into account, so that the EPC can still be reduced further.
Flux can also be seen live on a webcam.
Address
Groene Loper 19, 5612 AJ Eindhoven
Gross floor area
26.000 m2
Client
Eindhoven University of Technology
Photos
Norbert van Onna, Bart van Overbeeke and Marieke Denissen