Details
Written by
2004-2007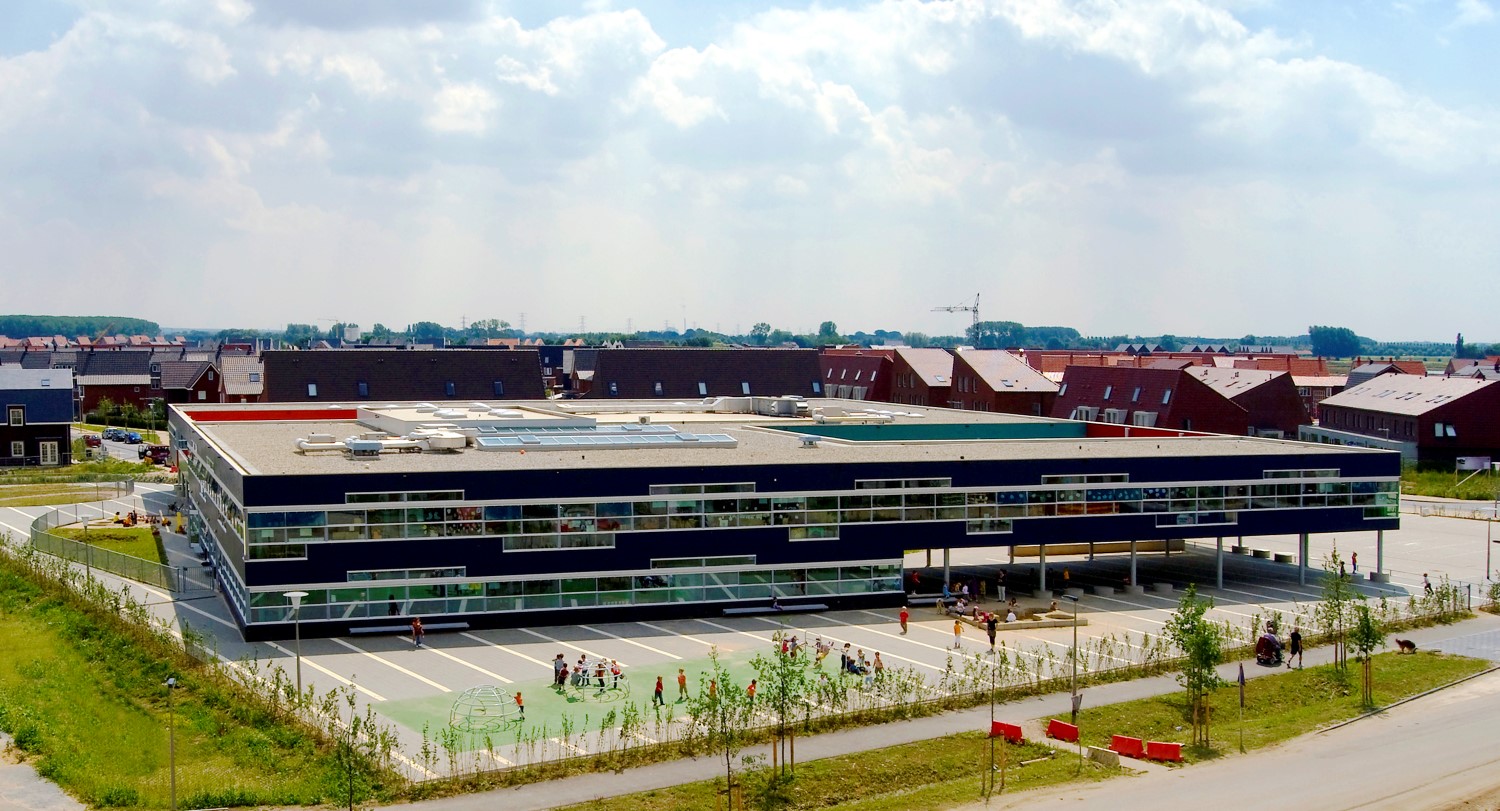 MFC De Salamander, Arnhem (2004-2007)
Herman Hertzberger, Martine Drijftholt, Geert Mol, Pieter Benschop, Jop Voorn
De Salamander extended school, comprising two primary schools, a nursery, a playgroup and a gym, is housed in a single building located on a prominent corner of the Schuytgraaf neighbourhood, adjacent to a park. The complex is a two-storey square volume, with a patio cut out of either side.
The patios form the entrances, with the main entrance for the schools on the one side, and the entrance for the playgroup and nursery on the other side. Outside, the patios may also be seen as an extension of the interior space, while the overhangs create sheltered play areas suitable for all kinds of outdoor activities. In fine weather, they may be seen as an extension of the communal auditorium in the heart of the school. The neighbouring park can serve as an extra play area as well.
The entire building is accessible via the main entrance. The gym is completely surrounded by the school, with an extra entrance of its own for external use during the evening. Both schools are on the upper floor, each in its own wing. Despite the fact that no specific area has been made into a community centre, the school has a central function in the neighbourhood because diverse rooms are suitable for use outside school hours. Thanks to the column arrangement, which leaves 12-metre-wide stretches of floor free of columns, the layout is highly flexible, with the possibility to alter a diversity of floor plans to suit the users' own wishes. Therefore the building's layout will be flexible in the future.
Address
Gross floor area
5.800 m2
Client
Municipality of Arnhem
Photos