Details
Written by
1995-2008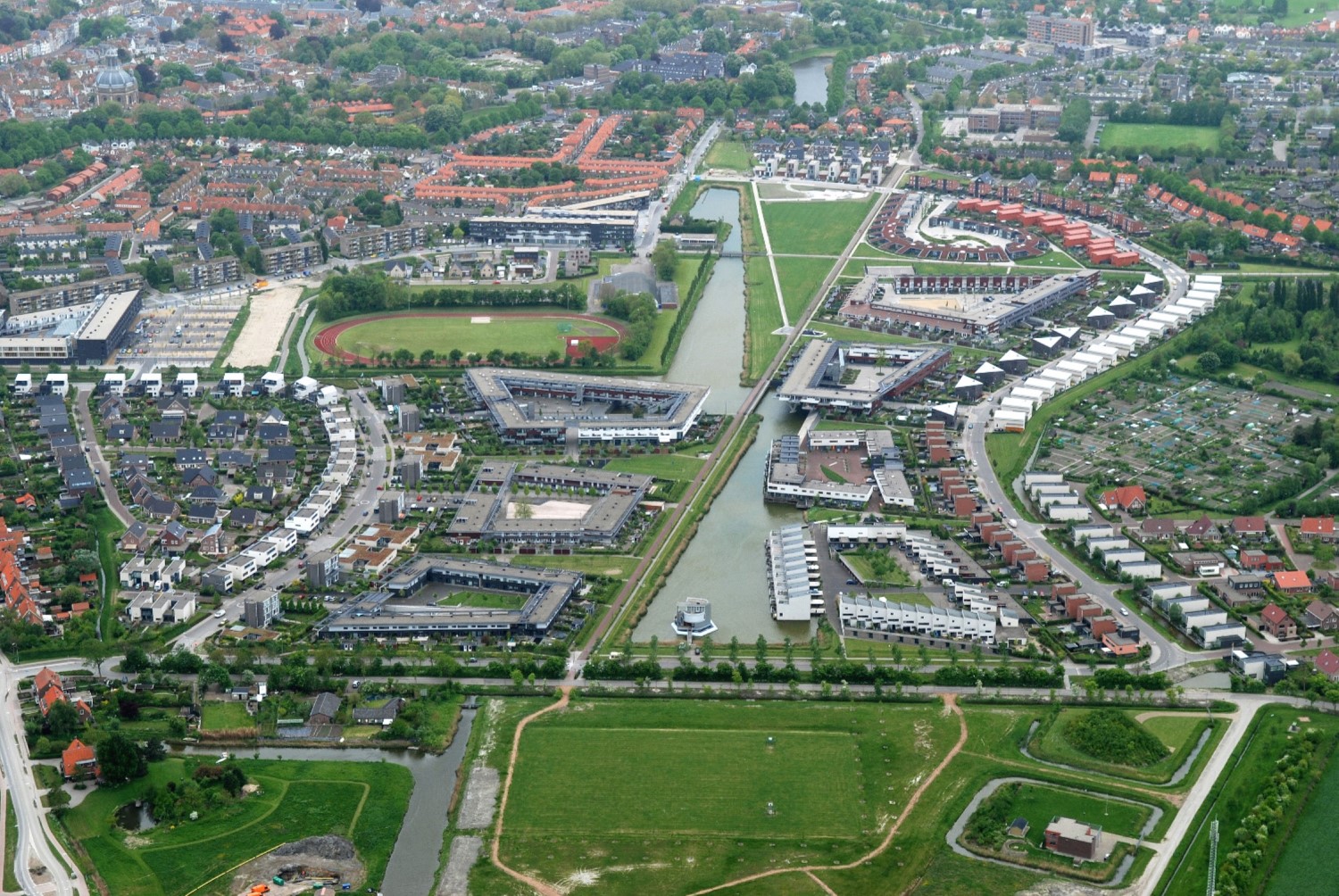 Veersepoort urban plan and housing, Middelburg (1995-2008)
Herman Hertzberger, Patrick Fransen, Cor Kruter, Dickens van der Werff
The new residential area Veersepoort consists of eight urban cores comprising courtyards surrounded by detached or semi-detached houses, linking up with the existing small-scale residential buildings in the Walchers landscape. The residential area contains approx. 1,000 homes. The courtyards can be regarded as urban islands in a sea of green (and water). For all their diversity, a number of them can in their own way help to create an image of city squares as they might be within an urban block turned inside-out, such as the Place des Vosges, the Lucca arena or even the Palais Royal in Paris. Each courtyard has a different scale and dimension, a difference accentuated by the architecture. Nonetheless, the architects and developers had to comply with a number of rules drawn up in the master plan for the purpose of preserving the courtyards' identity as an urban element, whether in relation to or in contrast with the freestanding houses situated outside.
The courtyards are blocks turned inside out, as it were, whereby the gardens are outward looking and the houses are arranged around a square.
These squares are accessed from a ring way. The courtyards emphasise the urban character of this new residential area. In that respect the Veersche Poort functions as an offshoot of the urban core. The surrounding low-rise buildings on the periphery are green in character. There is no strict separation between city and landscape. The landscape penetrates deep into the urban core and in between the courtyards. The gardens together with the elongated municipal park form a green area containing the freestanding houses. An elongated water feature is situated in the middle of the neighbourhood.
The various courtyards are designed by AHH, Ben Gillissen, Fierloos Architecten, Joos Nijsse and Architecten Alliantie.
Address
Grote Sternstraat, Scholeksterstraat and surroundings, Middelburg
Gross floor area
25 hectares
Client
Municipality of Middelburg
Collaboration
Structural Engineer: ABT / Van der Vorm Engineering
Project management: Woongoed Middelburg
Main contractor: Walcherse Bouw Unie
Landscape architect: Bosch Slabbers
Photos
Peter Buteijn and Herman van Doorn