Details
Written by
1959-1966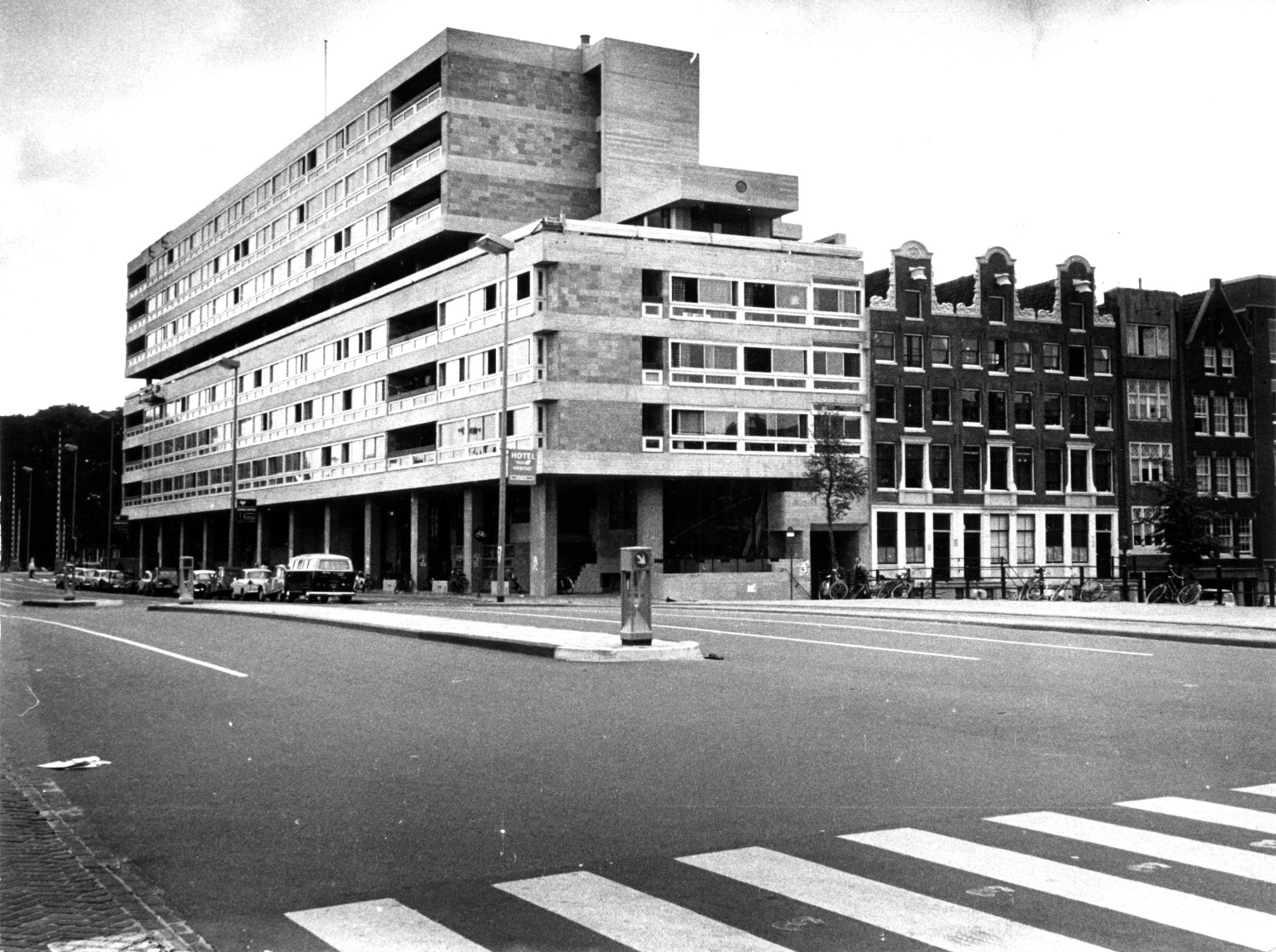 Student housing Weesperstraat, Amsterdam (1959-1966)
Herman Hertzberger, Tjakko Hazewinkel, Henk Dicke
The urban design fits into the policy of the 50s to the build developments along city access roads higher than usual in the city centre. The requested accommodations for married students gave the opportunity to make an articulation in the increments of the block, referring to the height of the old city, formed by a residential corridor, much wider than the narrow corridors usual in housing. We saw this residential street as a prototype for pedestrian streets with usable outdoor space.
In the shopping arcade-like substructure suggested by the urban planning conditions general student facilities were housed. The residential floors for students - sleep / work rooms with a common washing and dining room per residential unit - in addition to the shared washrooms feature a living / dining area with kitchen where students cook and eat together. The building has changed a lot in the course of time, as the freestanding dining and cooking elements have disappeared and rooms were pooled. The concrete skeleton structure appears to be profitable, because unlike bearing walls it makes for a great changeability.
Not much is left now of the intensively developed original details, but hey have has most certainly served as a learning process which has influenced many later works.
In Goed Wonen from 1966 a comprehensive article pays attention to this project (Dutch only).
Address
Weesperstraat 3-59, 1018 DN Amsterdam
Client
Stichting Studentenhuisvesting Amsterdam
Photos
Johan van der Keuken and Herman Hertzberger