Details
Written by
2010-2013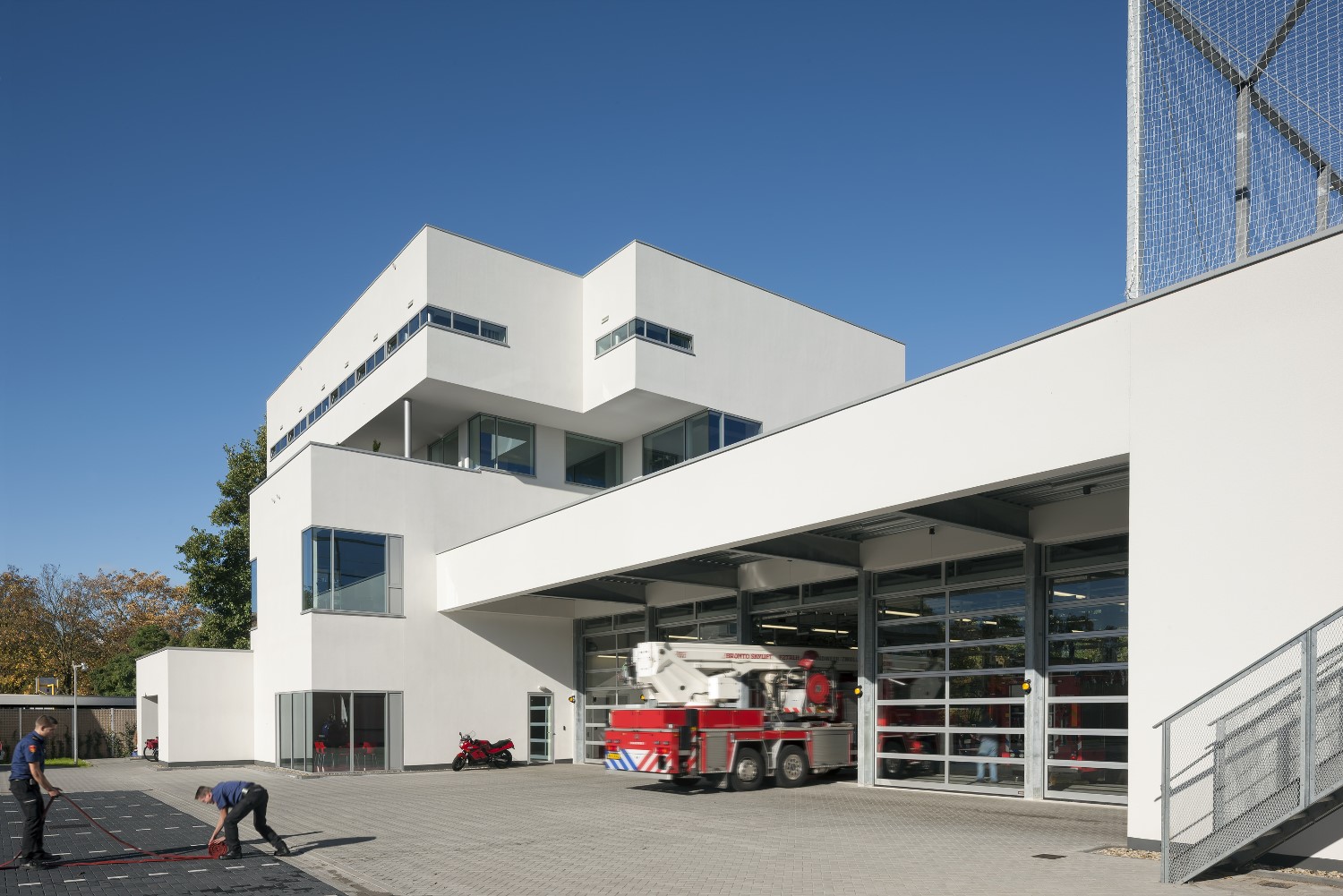 Fire station Zwolle North (2010-2013)
Laurens Jan ten Kate, Harm Freymuth, Jutta Groosman, Michel Woud
After the fire station on the Marsweg this is a second station in Zwolle realised by AHH. The new fire station is located in a residential area, near the A28 motorway. The lot is relatively small in relation to the requested program. In order to realise a good exit for the fire engines and the largest possible training site, the building will be realised on the front most part of the lot, on the Middelweg. The trucks are arranged side by side with the technical spaces on one side and the office and accommodation programme on the other side, concentrated a higher building volume. This building accentuates the main route to the A28. The basketball court on top of the technical spaces makes a connection to the sports facilities of Park de Hogenkamp.
Nearly every function in the building has a different floor level. This causes the functions to be separated in a natural way without many closed inner walls. The floors circle upwards around a solid core, containing the emergency staircase. Along the emergency staircase, a second open route for daily use has been realised. The subtle views that are caused by the level differences and open stairways lead to an intimate and exciting building.
The outer walls of these fireboxes are made of pepper styrofoam: the Veerhuis system. Read more about it in the article Brandweerkazerne van Piepschuim (PDF) (Dutch only).
Address
Middelweg 235, 8021 CN Zwolle
Gross floor area
2.047 m2
Client
Municipality of Zwolle
Photos