Details
Written by
1986-1993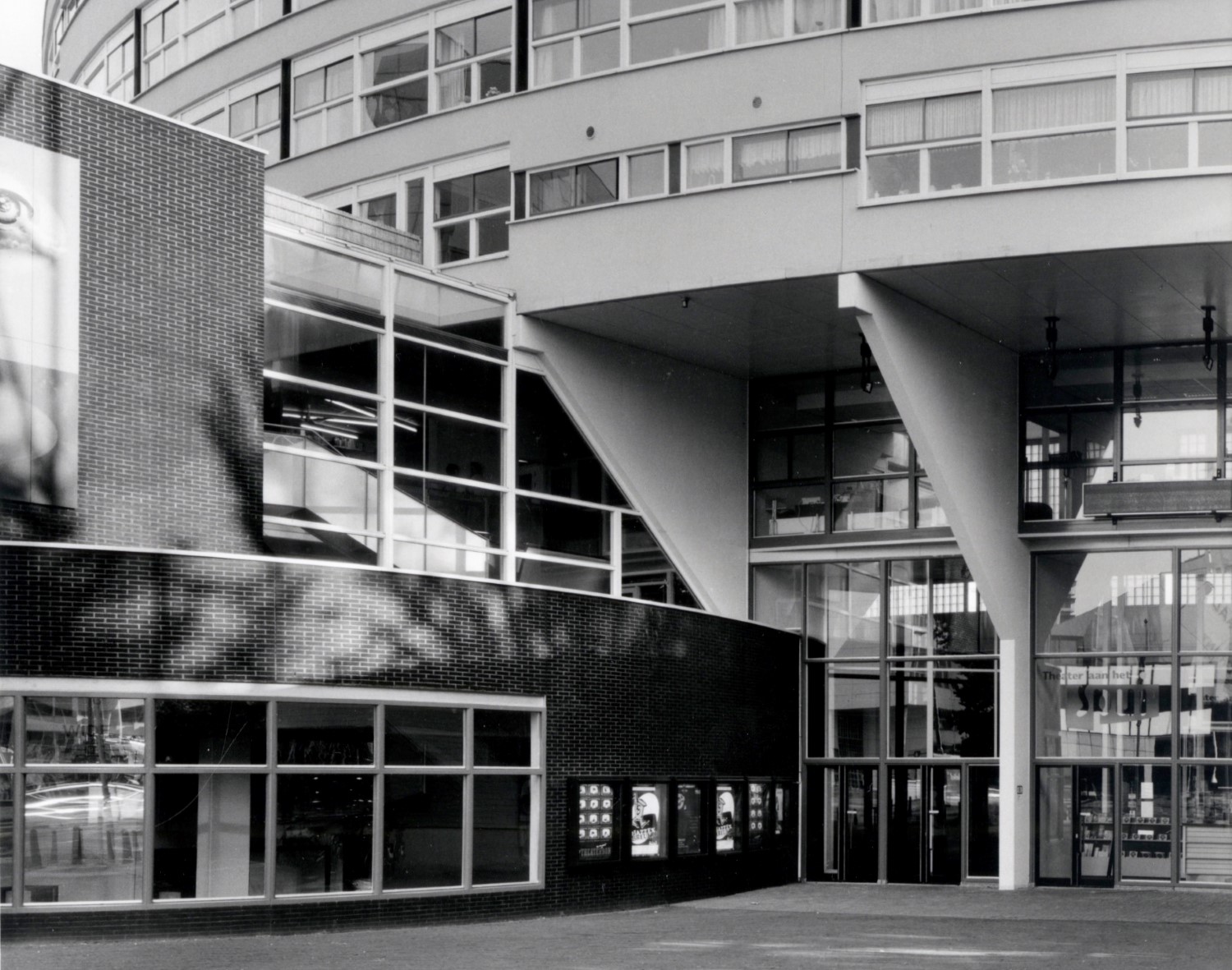 Spui theatre centre and housing, The Hague (1986-1993)
Herman Hertzberger, Willem van Winsen, Folkert Stropsma
The building is located on an important site in the centre of The Hague, occupying an entire city block directly across the main street, the Spui. The building, which is a true city in miniature, contains two auditoriums (with 360 and 170 seats), four cinemas (with 100, 75, 40 and 40 seats), a visual arts gallery, a café and restaurant, a large foyer suitable for informal performances, shops and 76 dwelling units. In 2003 AHH was commissioned to remodel the film centre to include a multifunctional auditorium with 50 seats. In 2015 the restaurant was extensively remodeled.
In contrast to the simple forms and light-grey cladding of the housing wings, the theatre and film centres are composed of a series of angled and tightly curved forms, structured with concrete piers and columns, and clad in black brick that is opened at the ground level and foyer spaces with large expanses of glass.
With generous light cascading down from the rooflight that runs uninterrupted along the wooden wall from the exterior entrance doors to the narrow interior corner of the foyer – and supplemented by light entering through the foyer's triple-height glass wall, which also presents expansive views of the Spui – the foyer is experienced as an urban intersection, a public place where people can meet and interact.
Address
Spui 191, 2511 BN The Hague
Client
Gemeente Den Haag
Photos
Masaki Yashiro, Ger van der Vlugt and Maurice Haak