Details
28 February 2017
On February 28, Twickel College Hengelo officially opened doors.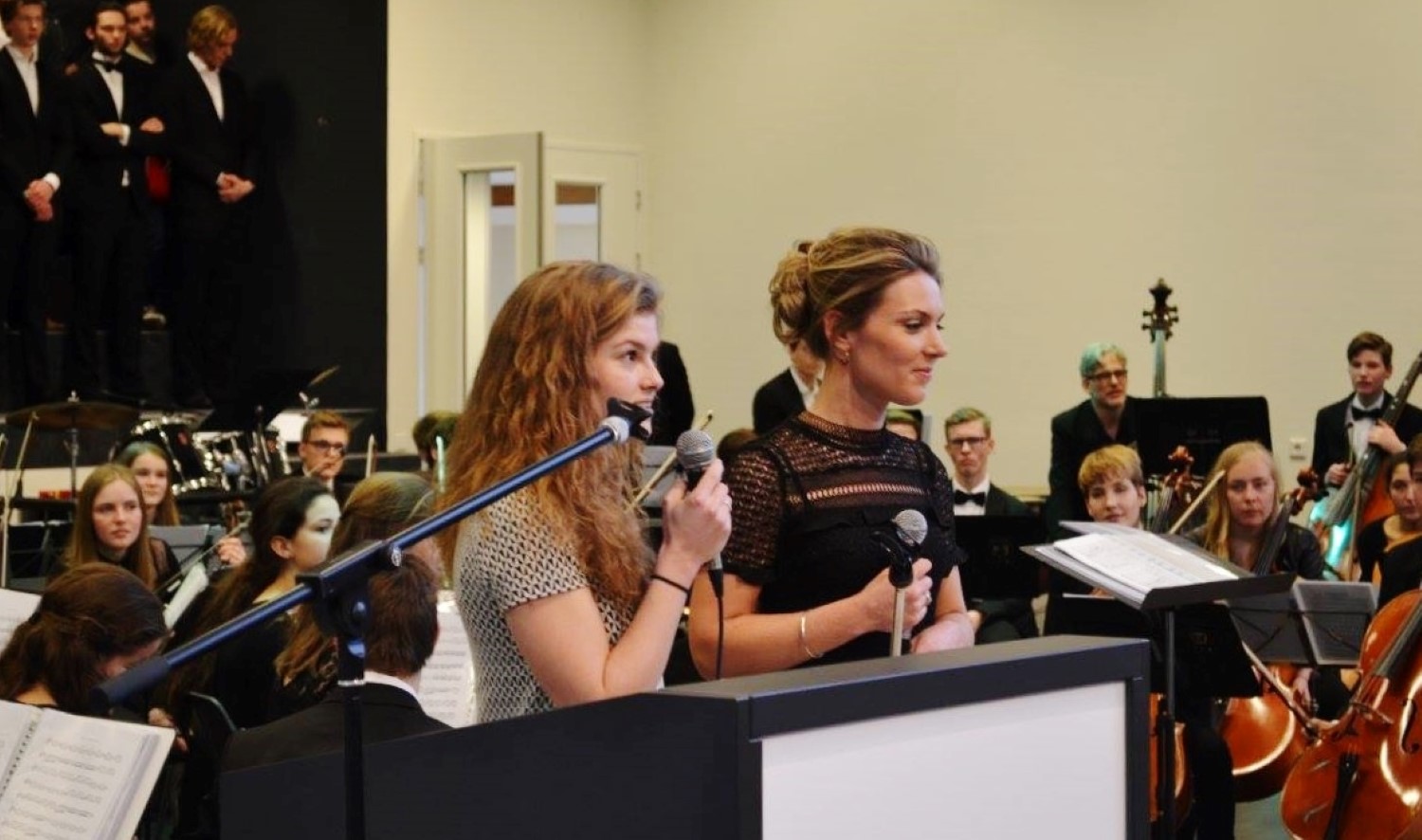 photo: Twickel College Hengelo
King's Commissioner Ank Bijleveld offered a check so that tree benches for the new school grounds can be made, the Twente Youth Symphony Orchestra played some classical pieces, pupils performed, and there were many nice comments on the new school building of Twickel College Hengelo.
Newspaper Tubantia describes some responses: Team leader Mark Eijssink called it "touching and beautiful to see how the architect has caught the feeling of how the school used to be." "A modern jacket, said fellow team leader Merle Busscher, ready for the current generation and for future generations." The fact that many students are enthusiastic about the new possibilities can also be seen in the large number of new student registrations.
RTV Oost made a beautiful report about the new building, in which students and teachers are given the floor.